Everyone is trying to make their guess on the haircuts that will be introduced in 2018. Let me clarify that the new style is either a new idea where the cut is done dimensionally based on the sketch given by the hairstylist or it could be an advanced upgrade of the current haircut. Normally, the hair stylists don't do bad experiments with the styles because they know that men usually need an upgrade on the current haircut rather than a complete change or facial transformation.

Here are six unique men haircuts of 2018 that you would like to print for two reasons; the first reason is these cuts allow for an easy upgrade of the style you are wearing already, for instance, the crew and the second reason is these are done in a different way- I am sure you have not tried out the chignons on your hair yet or plaits.

Long Crew Cut for men 2018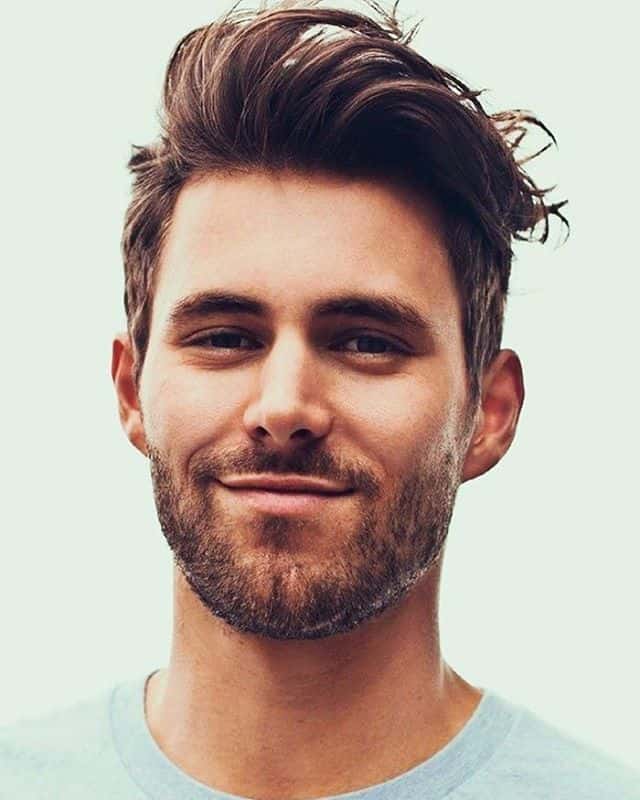 When hair is thick and a bit rough in texture overall (which is very common these days for men) it's hard to manage it because the style turns out to be messy no matter how much time you have spent in brushing your tresses. To solve this issue you can get a nice crew cut done on your hair. The front hair will get a pointed texture to it whereas the hair at the back will remain textured yet easy to style.

Of course, you can still notice the messy effect but it does not look boring or bad from any angle. Messy crew cut men 2018

Plaited Men haircuts

These looks are hard to find in common places or parties these days.  This is logically one of the most classiest versions of the hairstyle for men that will be remembered for its curvy and edgy waves. If you haven't had a chance to try a vintage type look, I am sure this particular one will motivate you to opt for it now.



Messy men's Curls

This one hairstyle got popular all over because there are some matching blue steaks done on the hair which has added more grace to the appearance of this man.


Short edgy curls for men 2018

In order to have this perfect style you might need to use the curling machine just like women do.  The soft curls are looking lovely on his masculine long face. He has kind of got a roughly textured style which is adding grace and value to his clothing of course.


Quiff haircuts for men

This Pompadour quiff is very complicated to make because there are some brushed back bangs on the front on which you can clearly see some brownish highlights. Al those men who have thick, voluminous hair can opt for this great hairstyle because it does not require you get all the hair chopped off for the sake of a neat appearance.